---
Remaining 2019 Programs
Come join me and my wild colleagues for these extraordinary events. I am the Initial Dreamer, Lead Guide, and Co-Founder of Seminary of the Wild, an organization dedicated to returning leaders in the Christian tradition to wild nature  – both outer and inner. This year we have some amazing keynotes who are aligned with our vision that will only deepen the experience on the sacred and breath-taking Ghost Ranch property.
Wild Christ, Wild Earth, Wild Self – At Ghost Ranch, NM
Two Dates:
JULY 28- AUGUST 2 with Guest Speakers: Michael Dowd and Brian Maclaren
OCTOBER 20-24 with Guest Speakers: Richard Rohr and Geneen Marie Haugen
This introduction to Seminary of the Wild offers an experiential, nature-based, journey of apprenticeship into the wild mysteries of the kingdom of God.
     It's an invitation into your own deeper participation in the restoration of the world, at a time when the old ways don't resonate anymore. Created for those who long for a more soul-infused life and yearn to find ways to re-connect to the natural world as a person of faith during a time of deep cultural unraveling.
     Finding a way forward for the Pilgrim, the Church, and the Culture will require that we live in alignment with the life-enhancing wisdom of Creation — the revelatory Book of Nature.
    Seminary of the Wild supports that journey.  We call it the Journey of the Wild Christ.
You will discover:
A re-enchantment of the natural world and a re-visioning of your deep belonging to this world by reconnecting with your senses, body, emotions, imagination directly with the land and creatures.
A re-wilding of the Christian story that begins with deconstructing processes of domestication, and distortions that have tamed and suppressed the earth-based vision of the Christ.
A re-claiming of your own wild, prophetic voice as a leader engaged in transforming culture during this age of ecological destruction and calling for reformation.
A re-membering yourself into a much larger Whole in a journey of wild discipleship, expanding your capacity to connect directly with the Holy and follow your unique calling as a participant in a wild and beautiful story of inter-connection.
Click here for Registration and more information: Ghost Ranch
===========================================================
October 3 – 6, Bangor, Pa
Keepers of the Sacred Fire:  A Wild Mind Circle of Trust
(In collaboration with Parker Palmer's Kirkridge Retreat)
A three-day nature-based immersion where we practice how to fully embody our multifaceted wild minds, commit ourselves to the largest, soul-infused story we're capable of living, and serve the greater Earth community.
This is a nature-based retreat combining the work of Parker J Palmer and the Circle of Trust® approach with the work of Bill Plotkin and Animas Valley Institute's WIld Mind® approach.
Our wild beings possess astonishing resources, untapped potentials, and depths that we might not even know exist until we discover how to access them, cultivate their powers, and eventually integrate them into our everyday lives. In this intensive, we'll access these depths and potentials — which we call the four facets of the Self, or the four dimensions of our innate human wholeness — and also the four sets of fragmented or wounded sub-personalities that form during childhood.
•for those who are way-finders on this globe, hungry to know your ecological 'wild' soul place, and to experience more fully your innate human wholeness as an inter-connected being in the natural world.
• for those who actively care about spiritual practice, body/mind connection, and global awakening.
• for those who wish to stop, look and listen more deeply in the solitude of nature, in a circle of trusting companions
Register Here
================================================
Soulcraft Intensive – November, 2019
November 13, 2019 – November 17, 2019
Cost: $665.00 – $950.00 
Venue:

Joshua Tree National Park


Guides: Gene Dilworth, M.A., Brian Stafford, MD, MPH 
Limit: 18
Requires
application
backpacking
Accommodations
camping
prerequisite
retreat center
Description: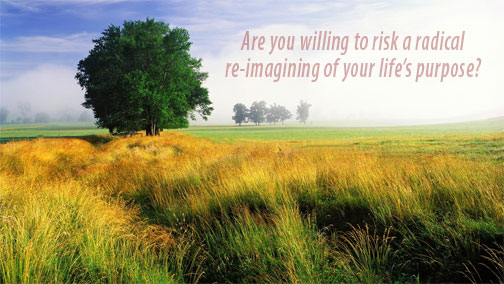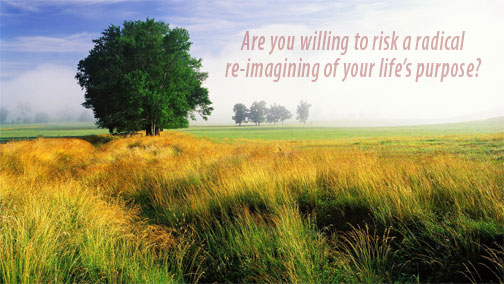 The Soulcraft Intensive is our popular five-day experiential plunge into the wild depths of Soulcraft; a synergistic set of nature-based practices designed to evoke the life-shifting experience of soul encounter. Your soul is your true self, those qualities that most deeply define and express who you are and the unique gift that you were born to bring to the world, a world so much in need of the socially transforming contributions of initiated, actively engaged adults. To encounter the soul is to discover the mystical image you were born with, which reveals the path to your greatest personal fulfillment as well as the essence of your true service to society (the cross-cultural wisdom traditions say these are one and the same). Soulcraft practices spring from nature-based cultures, modern depth psychology, the poetic tradition, and wilderness rites of passage—to comprise a truly contemporary Western path to soul discovery and soul initiation. For a full discussion, see Bill Plotkin's book Soulcraft: Crossing Into the Mysteries of Nature and Psyche.
The Soulcraft Intensive is highly experiential and—well—intense. We alternate between practices utilized in group, practices explored in solitude in nature, and sharing and deepening those experiences in small groups (5 to 9 people each). There is a Soulcraft guide for each small group, providing you with a fully individualized experience. What you discover through one practice is carried into and amplified by what you learn in the next. By the end of the intensive, you will understand yourself and your place in the world from a more soul-oriented perspective, be clearer about the gifts you were born to bring to the world, and have new skills to enrich your life and to defend the health of the more-than-human world.
Soulcraft practices include:
Soulcentric Dreamwork
Deep Imagery Work with Animal Guides
Talking Across the Species Boundaries
The Way of Council
Soul Tasks in Nature
Self-Designed Ceremony
Shadow Work
Soul Poetry
Sacred Wound Work
Synchronicities: Working with Nature's Signs and Omens
Befriending the Dark
Ecstatic Trance Drumming and Dancing
many others!
Participants are also responsible for their own transportation to and from the program location.
Start/End Time: 1 pm / 1 pm
==========
What you already missed in 2019:
Wild Mind Intensive  – Joshua Tree N.P. – February 2019
Nature and the Human Soul Intensive –Joshua Tree N.P.  -February 2019
Illuman Leadership Retreat – May  2019